YOUR BEST CHOICE FOR HOUSE PAINTING IN WILMINGTON, NC
Billy Platz and Land to Sea Painting specialize in house painting throughout New Hanover County and parts of Pender and Brunswick counties. We understand the value of your home and want to help maintain and improve your investment over time. Whether it's your primary residence in historic Downtown Wilmington, or your investment property at Wrightsville Beach or on Pleasure Island, a new paint job is essential to the overall care of the home.
Priming, Caulking, and Painting the exterior of your home not only makes your house look fantastic, but it protects it from the rot and mildew that our homes are so vulnerable to in this humid southeastern North Carolina weather. We use the best quality paints, and even offer low-voc paint choices, to ensure the best possible care for your home.
A fresh coat of paint in the interior of your home makes the house feel cleaner, brighter, and more inspiring. You can pick a whole new color for any room, or simply re-apply a fresh coat of the same color to brighten the look of the room or hallway.
SERVICES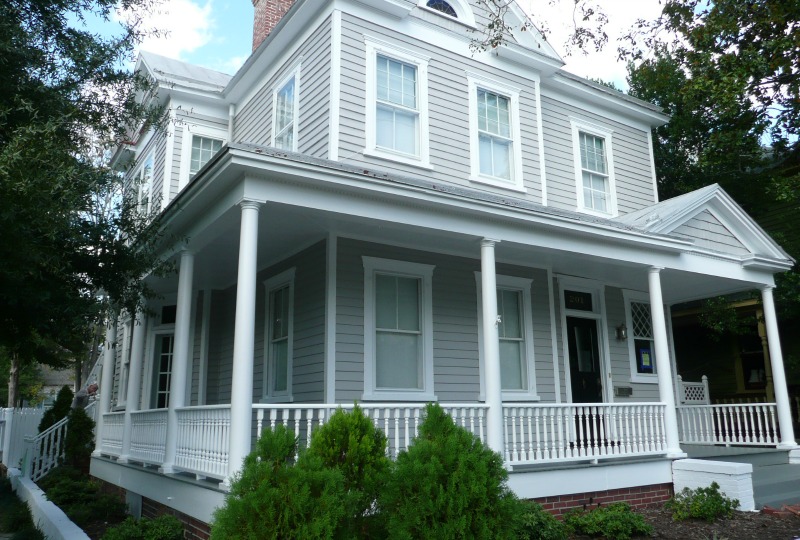 Attention to Detail and Quality Service from Land to Sea Painting
When we take on a home painting job, we treat the house like it's our own. We always start with pressure washing the entire exterior area to be painted. If we see a need for extra care, such as repairing cracks in caulking and glazing around the windows or rot on any of the wood or interior drywall, we'll be sure to bring that to your attention. We are extremely careful with our materials and are sure to leave the area around your house as clean, or even cleaner, than when we started.
We are a local family owned and operated company so you can trust that your home will be safe and secure while we're working. We have many customer testimonials from people who trusted us with the keys to their home so we could work while they were at their office all day or out of town. We do not take this responsibility lightly and understand what customers expect from us in taking the best care of their home.
Contact Billy at Land to Sea Painting today and get the personal attention your home or investment property deserves – 910-431-1899.