WILMINGTON NC INTERIOR PAINTING COMPANY
Land to Sea Painting offers expert interior painting services for both residential and commercial spaces. Owner and crew leader Billy Platz will consult with you on your painting needs for all your rooms, including trim and windows. Billy will give you an estimate before he starts a job and give you a realistic time-frame on when he can start and will likely finish the job.
Hiring a professional painter for your interior painting jobs can save you valuable time and money. Billy and his crew will work hard to get your job done quickly and efficiently, leaving you extremely satisfied with the expert workmanship and attention to detail.
SERVICES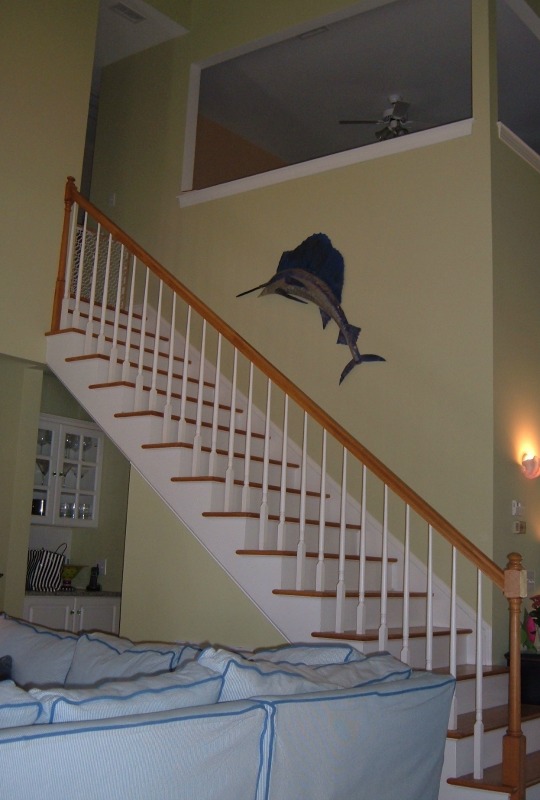 House & Commercial Interior Painting
Land to Sea Painting specializes in both home and commercial interior painting jobs. Billy has experience in large and small homes, office space, restaurants, bars, retail stores, and more. You pick the colors and leave it to Land to Sea Painting to do the rest.
Billy and his crew are trustworthy, upstanding citizens who you can feel comfortable with in your home, office, or restaurant – whether you are there during the painting or not. Trust Land to Sea Painting with your home, office, gallery, or retail space for interior painting services. You will be happy with the results – and with the time you saved yourself from spackling, caulking, priming, and painting!